How to Choose the Right Hosting Plan and Determine What Services You Need
Well, the following post contains our recommendation and considerations with choosing a hosting plan and provider.
What is WordPress Hosting
WordPress websites are primarily made of php code, which allows for server side functionality necessary to add members to a membership based site, post to a forum in a forum based site, upload images to a photo share site, etc — You get the idea.  It allows us to create complex sites without needing to write code every time we post something.
The drawback is that not all servers are optimally configured for php — so once your site starts getting heavy traffic or a large user base you *might* run into performance issues and need to consider upgrading.
How do you determine whether you need a WordPress optimized server?
Well, everything depends on what you are trying to do with the site.  What is the purpose of it and what do you want your visitors to do when they go there?
If your building something more like a digital business card — where people can find your phone number, see your brand,  and contact you — then you probably only need a basic hosting plan.
If instead you are planning to create a site that has members, huge discussion forums, products, payment portal etc. — you will benefit from a WP optimized hosting plan.  Domain.com offers two cheap and simple plans optimized for website made with WordPress:
– Starter  $3.75
– Essential $6.75.
The Starter plan will work just fine to get your ecommerce store going, but I might say; paying only $3 more to be able to call support 24/7 hours a day is a huge plan upgrade.
 Yeow!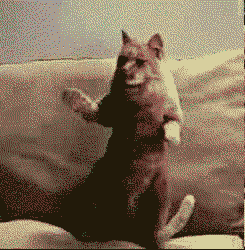 If you want to boost your WordPress website even more, Domain.com and Inmotion both have WordPress optimized hosting plans. Here are some features on the WordPress plans
– Premium spam filtering with Jetpack (~$40 value)
– Suitable for 50,000 users
– 6x Performance Speed
– an additional website
– Content Delivery Network (CDN) 
– 100+ WordPress Themes to get you started to get a Pro looking site
Quick server response time will not only give your visitors a better experience, it will also help your website to rank better on Google search rankings. If you're planning to have a site where this is a high exchange of data such as an ecommerce ('digital') store, an image heavy site, a forum with thousands of users, the plans WP1000 and WP2000 plans are a low cost investment in your business.