~ About 2 hour setup for beginners
If you are looking to take your business online, this article is for you!  I've endeavored to create the shortest and most simplified instructions for quickly getting an ecommerce store up and running. Elsewhere I've written about other essentials to successful ecommerce stores such as drafting an SEO strategy, managing plugin usage, media compression, etc.  There's tons of info to cover and maybe you've considered setting this up before, searched around a bit and felt like…
Whoa, this is complicated…how much will this cost? And what all do I need to do?
Well, here's a Quick 2 hour tutorial on How to Build an Ecommerce Website!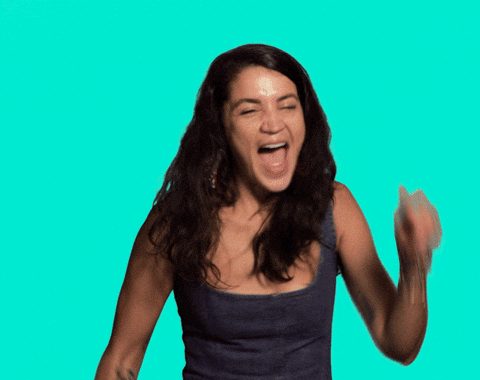 This article covers the steps to setting up your online business in a simple and direct as possible. We will recommend some services from our affiliate partners, and always based on quality and performance.
Register a domain
Purchase a WordPress Hosting Plan
Install WordPress
Login to WP Dashboard
Add WooCommerce Plugin
Add Product and Direct Deposit info in Woocommerce
Make that money money!
Domain registrars have the authority to register a domain in your name, giving you the right and recognition of ownership.  Registering a domain that reflects your brand or business can help in intellectual property disputes and is relatively low cost / risk. You can do this through hosting providers such as GoDaddy,
Domain.com
or
Bluehost.
 You can also read more about
picking the right domain registrar
in my other article. 
Purchasing Basic Hosting vs. WordPress Hosting Plan
WordPress Hosting Plans have servers that are optimized for the heavy php code that WordPress sites use.  These hosting plans are not absolutely necessary to purchase, though it is true that these servers will provide a smoother experience for your users — especially if your site has lots of images, media or files!
If you would like to get a basic hosting plan, there are other work-arounds to dealing with slow server response time, such as using CDNs like Cloudflare.com. But ultimately an optimized server will be much less of a headache for only a few dollars more a month.
Okay, so it's easy to get muddled here. There's basic hosting without any WordPress optimizations as mentioned above, then there are two hosting plan options for WordPress optimized servers which you can see here.  On both of these plans, a WordPress ecommerce site will perform well.  The benefit to the Essential Plan is that it gives better scalability and an even faster server response time.
To complicate matters more, there is also a third option: Managed WordPress Hosting.
Managed WordPress Hosting vs.  Shared Server (regular) WordPress Hosting
We don't recommend managed hosting plans, unless you are attempting to have a completely hands-off approach to your site.  Managed WordPress sites make the trade of less work for your, but more limitations for your site and server access.  These limtations are considerable and can be a pain for developers to work with since there will be many particulars to how the hosting company is 'managing' it.  Some normal industry standard approaches to access the server simply cannot be done.
That being said, managed hosting plan as well as the WordPress Essential Plan will perform optimally for WordPress.  Most managed hosting plans use CDNs (content-delivery-networks) to rapidly deliver your content, as well as architecht the server for better performance.  On shared wordpress hosting, you can This is helpful but be warned, managed hosting comes with little flexibility and some tasks that are normal and obvious to solve by following along to a tutorial are often impossible due to permissions and lack of complete control over a managed hosting plan.  Most people get along just fine without a managed hosting account and to be quite honest, the managed accounts while managed accounts don't allow for as much control.
 Install WordPress
Domain.com
Domain.com offers 24/7 support for hosting plans and has well documented Getting Started tutorials.
Login to your

 

Domains Dashboard.

Click on either the

 

Domain Name

 

or the

 

cog

 

icon.

On the left pane, click on

 

WordPress.

In the WordPress Page, click

 

Get Started.

If you have an existing plan, then click on

 

Use Existing. Note that you can upgrade to

 

Optimized Hosting

 

for Super speed, enhanced security, and personalized support for WordPress.

Pick a 

Site Name,

 

which appears at the top of your site.

Fill in with your

 

Email,

 

Username, and

 

Password

 

for your WordPress Dashboard — Don't forget it!

To modify your WordPress site, click on

 

Manage Site.
Bluehost
Bluehost has two account management interfaces, Legacy (horizontal nav) or Rock (vertical nav) 
Legacy
Login Bluehost Account
Click Websites in the navigation tab
Select Install WordPress (takes a few minutes)
Select My Installs from top right
Find installed domain, Click Login
Rock
Login to Bluehost account
Select My Sites
Click Create Site
Enter Admin Information (Note the password, username and email you choose!)

Sitename – this is just the title of your site that appears in the tab. You can change it later.
Admin Email Address – your login information will be sent here
Admin Username – the login name to use for WordPress dashboard (internal facing, sort of)
Admin Password – The desired password for admin account. Write it down — you'll need it!
The Install will take a couple minutes.
Then click My Sites.
Voila! You should see your domain with WordPress installed.
Click to login in to WordPress Dashboard.
From  WordPress Dashboard
Click the Plugins icon on left vertical navbar of dashboard.
Search WooCommerce plugin in search bar top right
Click Add button, then Activate.
Left vertical navbar select Woocommerce > then Settings > then Payments.
Navigate to bottom of Payments page, select Direct Bank Transfer (or whatever you want)
Congratulate yourself~!

You are now able to receive payments from your website!

In Dashboard panel, click Products–
As Woocommerce and WordPress are both open source software, you can get your ecommerce store up and running with only the costs of registering your domain and paying for a hosting plan. It's important to clarify that although Woocommerce is an open source ecommerce solution, you will have to pay for extensions and particular use cases of your store.
For basic physical or digital products, you can be up and running in just a day! Check out Bluehost or Domain.com